Exotic Cups and Balls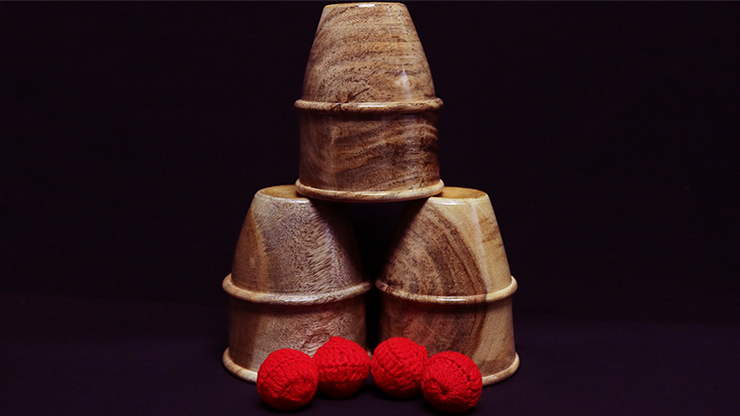 BEAUTIFUL WOODEN SET OF CUPS AND BALLS!!

How about shaking things up a bit, using a magnificent-looking set of wooden cups instead of the traditional brass cups? They look fabulous, they feel great, and they work perfectly!

Created from rare Bavda Wood, these cups are a delight to behold! Beautifully polished, the wood grain jumps out at you with warmth and luster. But you won't want to just gaze upon their beauty, for they are fully functioning cups, ideal for all your routines!

Cups weigh 3 1/2 ounces each. Dimensions are 3.5" H by 3" W.

Each set comes with three cups and four crocheted balls.